Covid-19 Vaccinations for Children - Information for Parents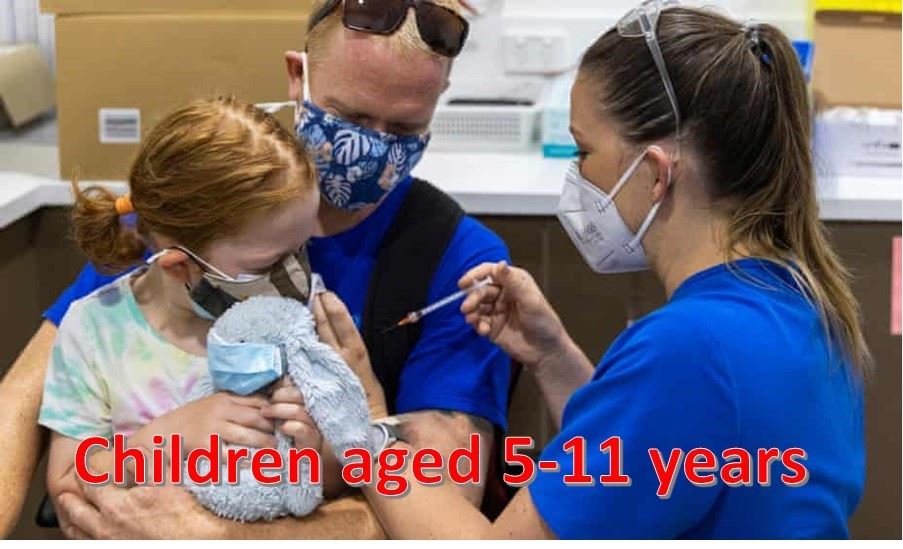 Covid-19 Vaccinations for Children Aged 5-11 Years
The NHS vaccination programme will begin to roll out to children aged between 5 and 11 who are most at risk of COVID-19 this week (31st January 2022)
Children aged 5 -11 who are in a clinical risk group or who live with someone who is immunosuppressed will be able to get the first dose of the COVID vaccine in line with government and NHS advice.
Parents and guardians should wait for the NHS to contact them for when it is their child's turn to get the life-saving vaccine with local NHS teams already contacting those who are eligible.
GP led teams have been identifying eligible children ahead of vaccinations starting.
All eligible 5-11 year olds will be offered two 10 microgram doses of the Pfizer vaccine eight weeks apart – a third of the amount used for adult vaccinations.
Parents and guardians are asked to attend with their children and are asked to read the patient information in advance of arriving for their appointment.
The information leaflets can be downloaded to read by clicking below
Parent's Guide to Covid Vaccinations for Children At-Risk Aged 5-11 Years
What to Expect After a Child aged 5-11 years old has had a Covid-19 Vaccination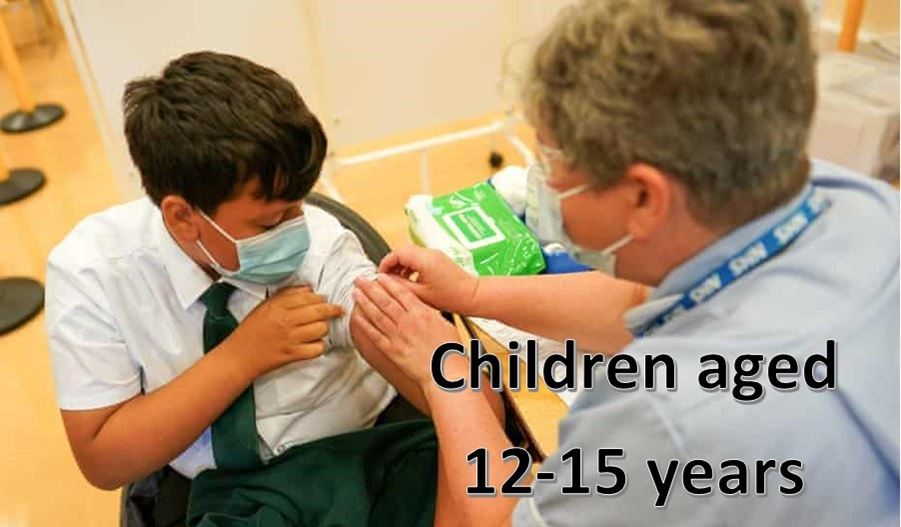 Covid-19 Vaccinations for Children Aged 12-15 Years
While coronavirus (COVID-19) is typically mild or asymptomatic in most young people it can be very unpleasant for some. A course of vaccine will provide good protection against severe illness and hospitalisation.
Vaccinating 12 to 15 year olds should also help to reduce the need for young people to have time-off school and reduce the risk of spread of COVID-19 within schools.
Young people between 12- 15 years of age should receive two doses of the COVID-19 vaccine.
Everyone aged 12 and over can now book their vaccine using the national booking system online, calling 119, or where possible, book directly with a local vaccination centre. Second doses will be given 12 weeks after the first dose. Please ensure you check that any walk-in vaccination centres are able to vaccinate 12-15 year olds before attending.
Your child should not attend a vaccination session or appointment either at school or at a centre if they have tested positive for COVID-19. They should self-isolate and wait for 12 weeks before having their first or second dose.
Children aged 12-15 years old will be offered the Pfizer-BioNTech vaccine, which is the vaccine approved by the Medicines and Healthcare products Regulatory Agency (MHRA) for children and young people between 12-15 years of age.